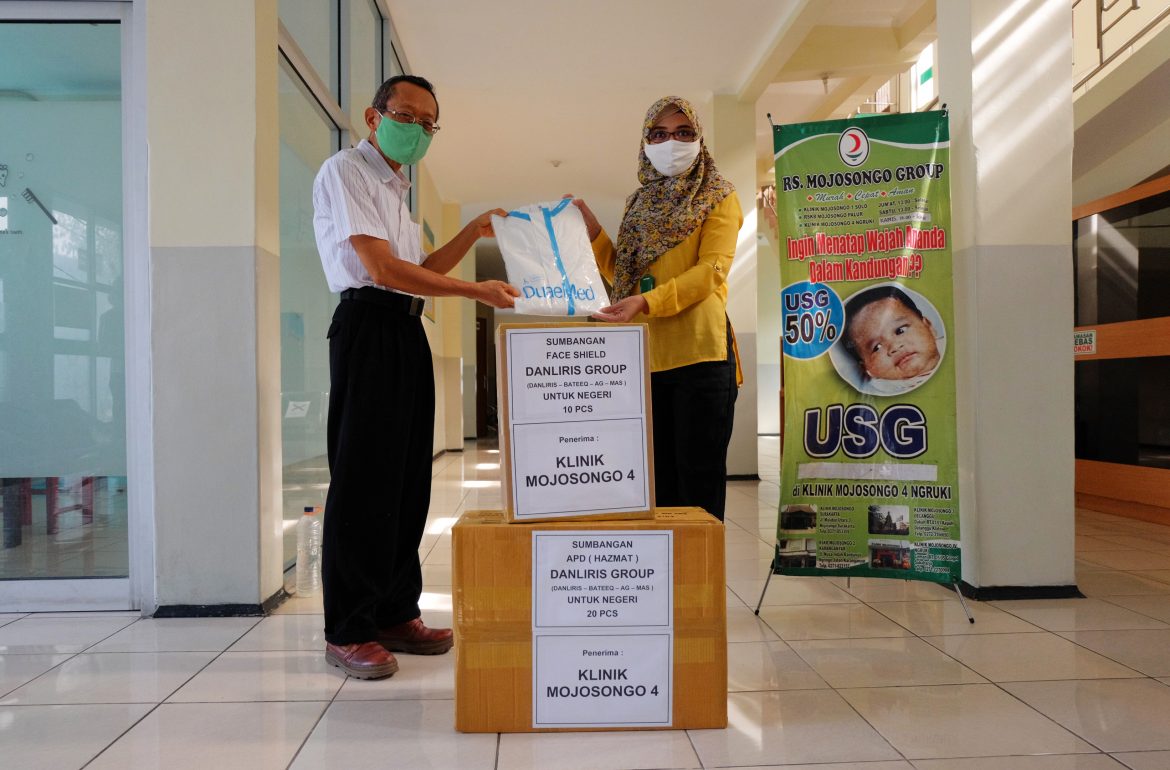 In an effort to help expand the availability of PPE for health workers, Danliris has turned one of its production units into a PPE manufacturing unit, to produce items that are the most in demand from Medical Personnel such as hazmat coveralls, surgical gowns, caps and also face shields. 

We actively pursue opportunities to help the community by providing PPE assistance to hospitals, health centers or health clinics that are in dire need and are lacking in terms of adequate PPE for their facilities.
To date, there have been numerous hospitals and health clinics that we have helped in terms of PPE procurement according to their requirements. 

This is a tangible manifestation of the undertaking of social responsibility that Danliris does to support the environment and society. 
---