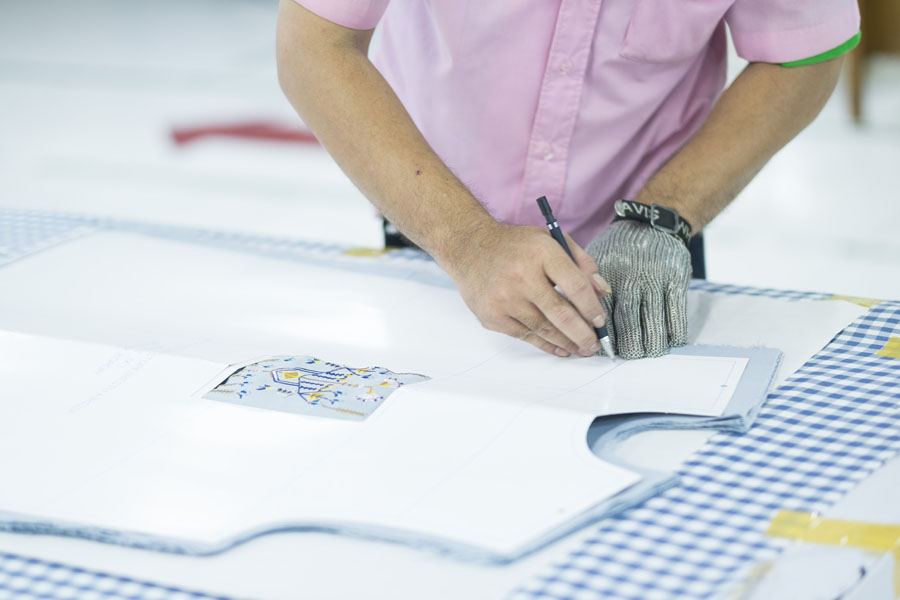 At Ambassador Garmindo, our modern manufacturing facilities have adapted to the continued growth of Indonesia's apparel retail sector. Our streamlined operations enable us to adopt strategies that are focused on shortening production lead times, making us the ideal partner for an industry that is shifting towards 'fast-fashion' trends.
We produce men's, women's and children's ready-to-wear clothing of shirts, trousers, blouses, dresses, and jumpsuits for well-known Indonesian brands such as Marq, Griffin Hill, and Edition. As many of our clients add more collection drops throughout the year, adopting a see-now-buy-now approach to their traditional fashion calendars, our use of the latest technology as well as the continuous development of our skilled workforce will keep our clients' collections in-line with ever-changing consumer trends.
Furthermore, we can easily transform our production line layouts — currently operating 6 lines with plans to expand to 12 — which allows for greater flexibility for the manufacture of a wider range of customized products; whilst still achieving scalability.
The dynamics of Indonesia's apparel industry are changing rapidly as buying power amongst local consumers increases. We can help you face these challenges and in doing so, obtain a tighter understanding of your needs to fully harness your brand's potential to succeed in the domestic apparel retail sector.